There is limited availability and this
50% OFF REGULAR PRICE OFFER
may be taken down at any moment!
Heart Rate Monitor
Smart Phone Connectivity
Sleep Monitor
Activity Tracking
OUR CUSTOMERS
"First impressions. This watch is freakin awesome. It is actually very accurate with my blood pressure, pulse, oxygen and temp. That is my main reason for this watch. The fit is perfect. Comfortable and stylish."
Sandy Sorenson (Verified Purchase)
"I can't say enough about this fitness tracker I have checked it against my other watches and it has more features and does an excellent job of keeping me informed of my temperature, pulse, blood pressure and oxygen level. Others only measure my steps and pulse cost 5 times more than this tracker. The app is easy to use and the battery lasts close to 2 weeks."
David Weber (Verified Purchase)
"Overall a good product, together with the app it is useful for fitness tracking."
Eric Morrow (Verified Purchase)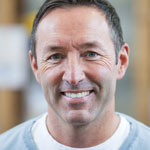 "Bought this for my dad. He's already up and moving. Great deal. "
Thomas Spencer (Verified Purchase)
There is limited availability and this
50% OFF REGULAR PRICE OFFER
may be taken down at any moment!